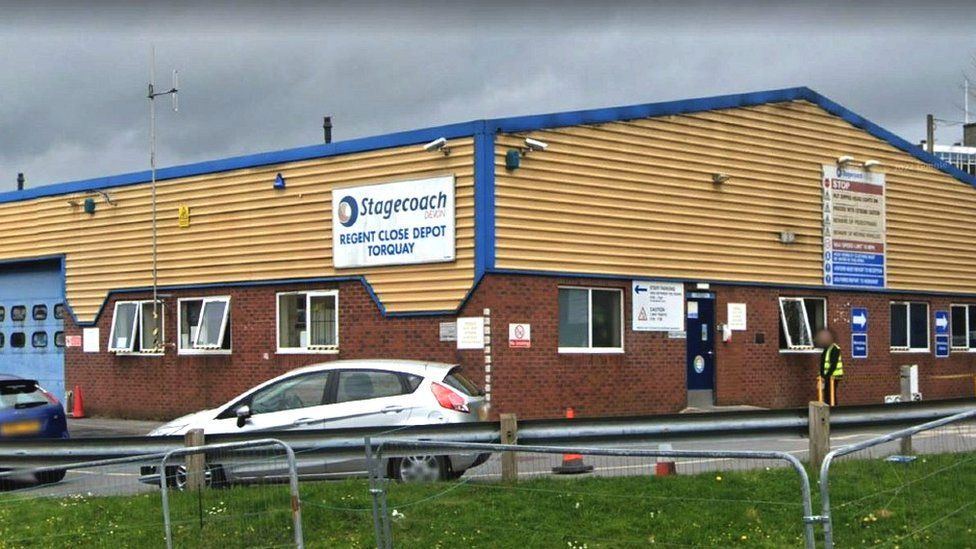 News
Health and safety officials said Stagecoach did not have a sufficient risk assessment in place.

A bus company has apapologizedfter being fined £380,000 for one of its employees being crushed in a depot.

The Health and Safety Executive (HSE) said Stagecoach Devon Limited was fined and also ordered to pay £18,000 costs over the incident in Torquay in 2019.
A man was crushed between a reversing bus and a stationary vehicle. The HSE said it found Stagecoach "failed to put a suitable and sufficient risk assessment in place". Stagecoach said it was "deeply sorry".
Multiple Fractures

The HSE said its investigation found buses often had to reverse to leave the depot due to space limitations.
It said a sole banksman would direct vehicles, but drivers also reversed without a banksman or assisted each other despite not being trained.

The injured man suffered compound multiple fractures of his arm requiring six titanium plates and 65 metal staples between his wrist and elbow after the crush on 3 October 2019, the HSE said.

The HSE said Stagecoach "should have identified the risks inherent in the bus parking layout" and action could have been taken to "remove the need to reverse or mitigate the risks from reversing".

Plymouth Magistrates' Court confirmed the company pleaded guilty at a hearing on Tuesday to breaching "2 and 33(1)(a) of, and Schedule 3A to, the Health and Safety at Work e,tc Act 1974".

As well as the fine and costs, Stagecoach was also ordered to pay a victim surcharge of £181, the court said.

Stagecoach said it was "deeply sorry" and safety was "our absolute priority, and our thoughts continue to be with our former employee".

It added it took "the earliest opportunity to formally accept the charge". It said: "Since the accident, we have assisted the Health and Safety Executive in its investigation in any way that we can, and we have fully implemented improvements.

"We will continue to take steps necessary to protect the health and safety of our people."