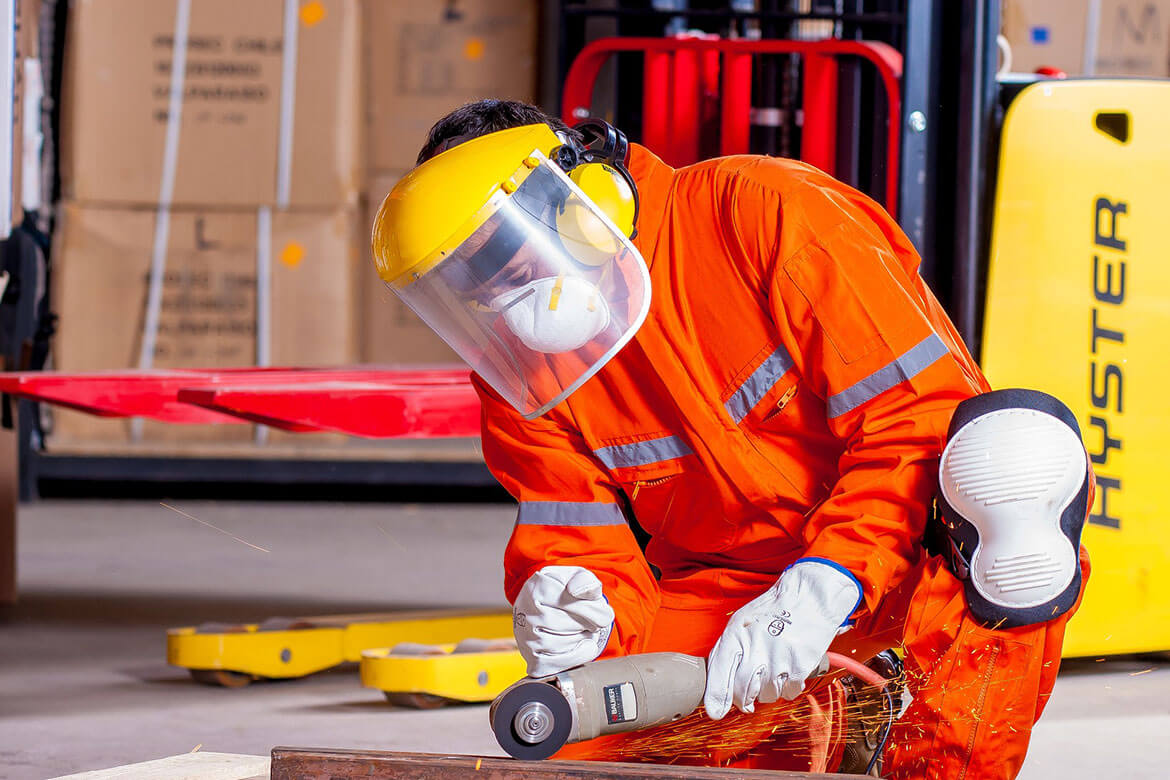 News
From 6 April 2022, existing PPE regulations are being amended, and the Personal Protective Equipment at Work (Amendment) Regulations 2022 will come into force. They extend employers' and employees' duties regarding personal protective equipment (PPE). Below we explain the amendment and what this means for employers.

The Amendment
Existing regulations place a duty on every employer in Great Britain to ensure that suitable PPE is provided to 'employees' who may be exposed to a risk to their health or safety while at work.
The amended regulations define a "worker" as an individual who has entered into or works under:
(a) a contract of employment; or

(b) any other contract, whether express or implied and (if it is express) whether oral or in writing, whereby the individual undertakes to do or perform personally any work or services for another party…
Generally, workers who come under definition (b):
carry out casual or irregular work for one or more organisations

after 1 month of continuous service, receive holiday pay but not other employment rights such as the minimum period of statutory notice

only carry out work if they choose to

have a contract or other arrangement to do work or services personally for a reward (the contract doesn't have to be written) and only have a limited right to send someone else to do the work, for example swapping shifts with someone on a pre-approved list (subcontracting)

are not in business for themselves (they do not advertise services directly to customers who can then also book their services directly)
Please note: these changes do not apply to those who have 'self-employed' status.
What this means for employers
For employers with (a) and (b) workers:
You need to ensure that there is no difference in the way PPE is provided to your workers
For employers with just (b) workers:
You need to ensure that your workers are provided with PPE free of charge, where required, by 6 April 2022. This means assessing the residual risk once all other measures (such as engineering controls) have been taken.

You then need to ensure suitable PPE is:

Provided

Compatible

Maintained

Correctly Stored

Used Properly
You will also need to provide training and instruction in its use to all your workers.

You cannot charge workers for PPE they require to carry out their work.
The idea of these PPE changes is to extend the Health & Safety responsibilities of employers when it comes to PPE to take into account a broader definition of 'worker' and require employers to provide PPE free of charge to these workers.
As a result, the regulations now take into account those workers who:
Have contracts of employment – These are 'employees' who are covered by Section 2 of the Health and Safety At Work etc. Act 1974 and also by the existing PPE regulations. There are no changes to the duties to employees under the amendments and so employers should continue to provide high-quality PPE in line with the risks identified within their risk assessments, free of charge.
May not have a formalised contract of employment – The regulations now account for workers who may not have a formalised contract of employment and who are engaged in a more 'casual' way.
What do these PPE changes mean for you?
Put simply, the PPE regulation changes in PPER 2022 are centred around a definition of 'worker' that replaces the old terminology of 'employee' used in the 1992 regulations.
This means that the duties for employers have not changed for those on a direct contract of employment. However, due to the changes within the PPER 2022, more people may now fall into the category of 'worker' and so those contracting or engaging them to complete works on a personal basis may be required to provide PPE and training on the use of that PPE.
For those who are genuinely self-employed, there's no requirement for the person contracting the work to provide them with PPE.
In summary, all workers (including employees and those who previously were regarded as 'casual' and similar terms) must now be provided with PPE and trained on using that PPE, unless they are genuinely self-employed.
Need support with the PPE regulation changes?
For support with this change to UK law, and making the necessary preparations to comply, contact us if you're already an OSHAssociation Member, we'd recommend calling our advice line and chatting to our technical team directly to get advice on how the changes to PPE regulations will affect you – simply Contact Us.
If you're not OSHAssociation Member, this FREE GUIDE is a great starting point for you to benefit more.