OFSEC - Oman Fire, Safety & Security Summit and Expo 2022
Published 2 weeks ago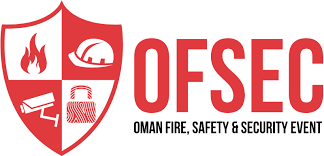 From
October 25th 2022, 10:00:00 am
to
October 26th 2022, 10:00:00 am
On Site
OFSEC: Oman's only and most Comprehensive Summit and Expo on Fire, Safety and Security.

OFSEC 2022 will bring together local and international participants who will showcase their avant-garde solutions, specific transverse and latest technologies, cutting edge innovations, cost-effective products and services to meet the requirements of governments, businesses, industrial & commercial entities, aviation, construction, infrastructure, transportation, manufacturing, oil and gas and utilities sectors.

Oman's only and most comprehensive summit & expo on fire, safety and security will be featuring local and international exhibitors with avant-garde solution.
OSHAssociation as a supporting partner will be featuring at the event and will bring a lot of benefits to members and participants at the event. The event is a great platform for members in the safety and security sector to share ideas and brainstorm a way forward in the industry. FOR REGISTRATION, VISIT: https://www.ofsecevent.com/
See you there!
Event Team
OSHAssociation


Register or Login to book event
Events
Explore more events
latest innovations, technical know-how, and related updates. We help keep your workers Safe & keep you Compliant. Improve safety, compliance and productivity while decreasing risk to your workforce, your brand and your bottom line